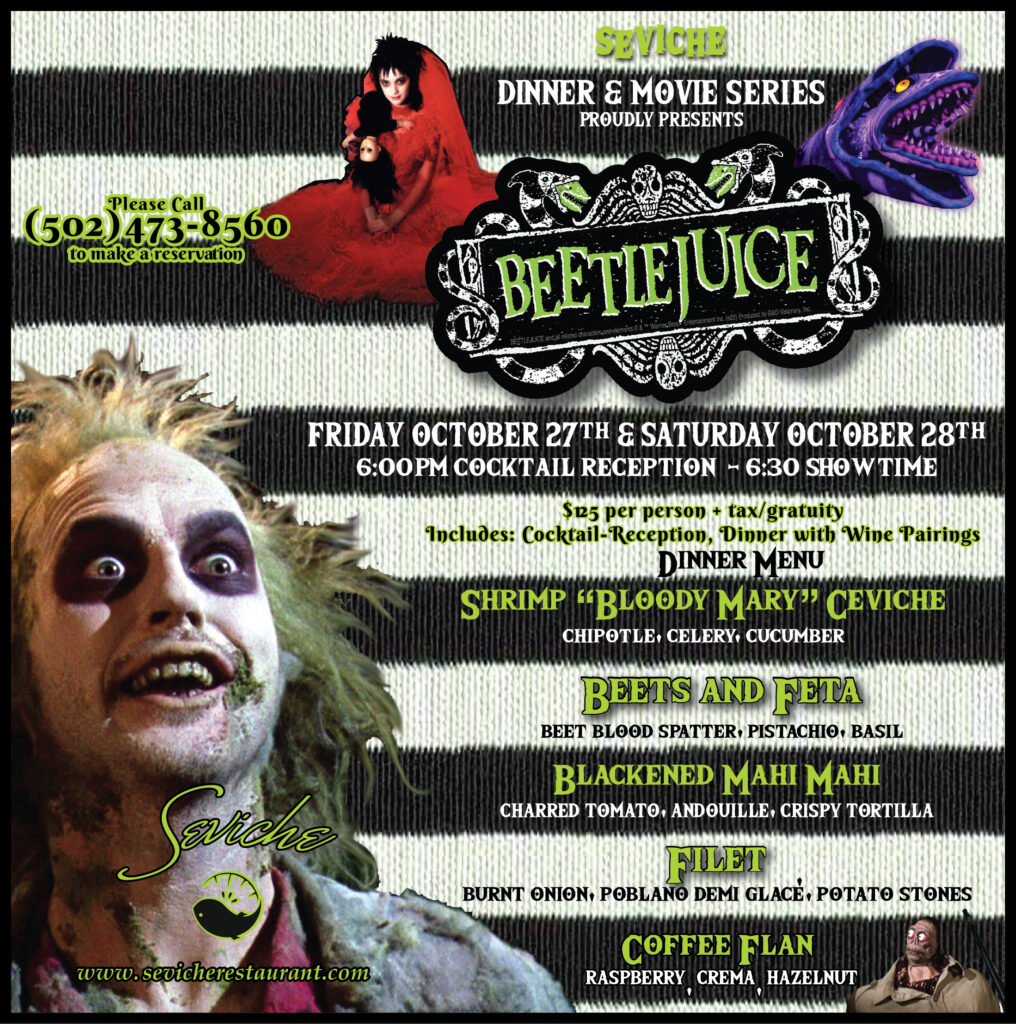 Dinner & A Movie
Event Dates: Friday, October 27th and Saturday, October 28th
Time: 6:30 pm
Price: $125 per person + tax/gratuity
Join us for our next Dinner & A Movie event in October. We have a frighteningly delicious menu planned for you!
Call 502-473-8560 to make your reservation.
The Seviche experience, with a twist
Our Dinner & a Movie series is a one-of-a-kind all-inclusive food and entertainment experience. Each event includes a welcome cocktail reception, a custom menu curated to match the feature film, and includes five unique courses with wine pairings. Ticket price is $125.